Serving hatch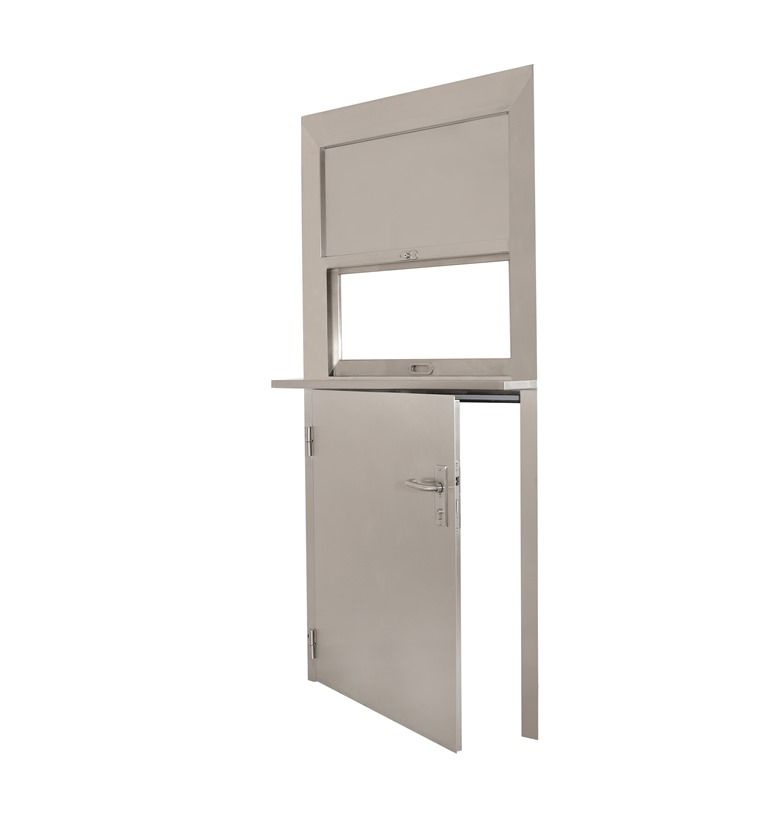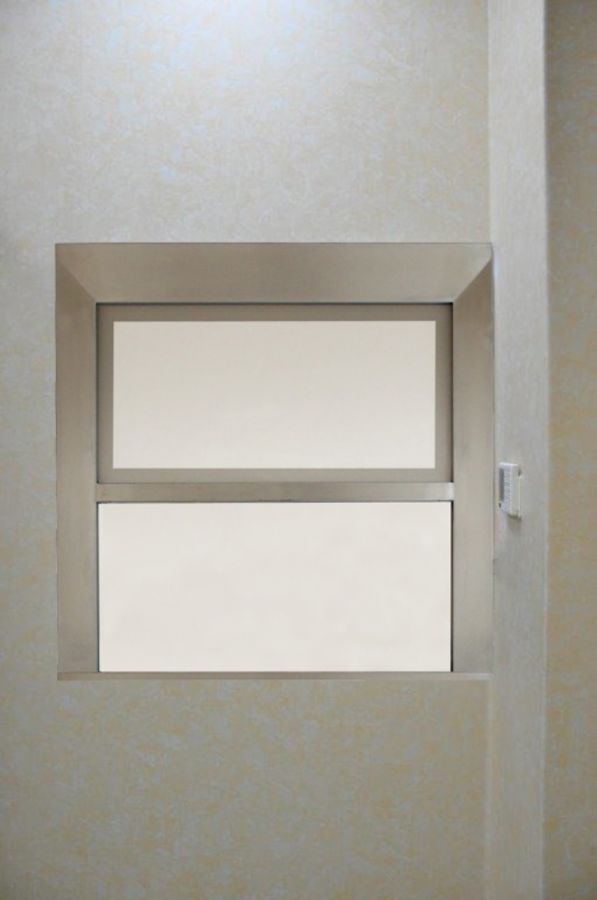 Product description
Ask a question
Serving hatch
Serving hatches are used in passageways, corridors or coolers. Our serving hatches are tailored to individual needs and can be designed as typical stainless steel windows on cylinders or as very small doors located at a certain height in the wall.

Serving hatch (glass)
Available in two versions:
Mechanical: the width of the window from 580mm to 4000mm; lifting height 400 - 600mm
Electrical: window width from 580 to 1000 mm (power supply 230 V, control unit included)

The window consists of a fixed glass pane in the upper part and the lower movable part. The movable part moves on vertical tracks and the mechanism at the top compensates for its weight so that little effort is needed to raise and lower the window. Serving-hatch may be equipped with a lock locking it in the lower position. By default, the window is manufactured with safe glass pane # 6 , but other variants featuring different glass thickness are optionally available.

Serving hatch in the form of a small door
Depending on the need, it may be a hinged or a sliding door located at a certain height.
Model
OPm -filing window in the mechanical version

OPe- filing window in electric version