Slicer for beef and pork stomachs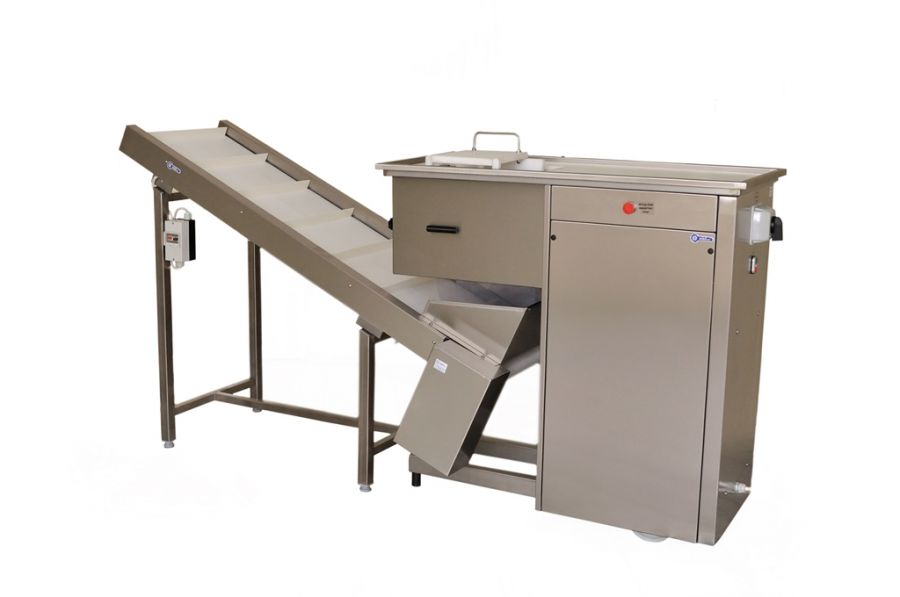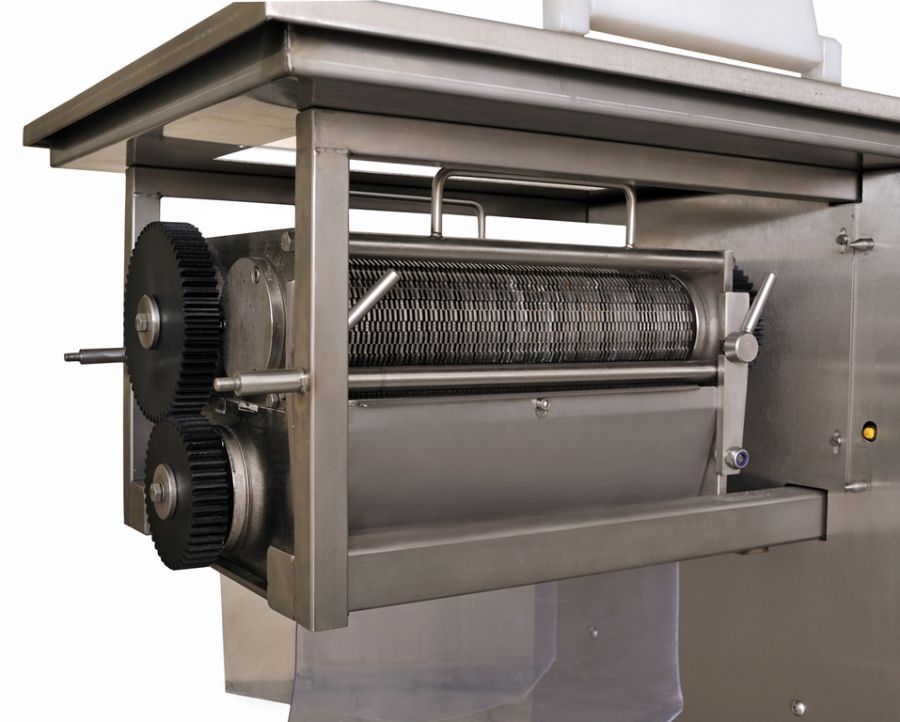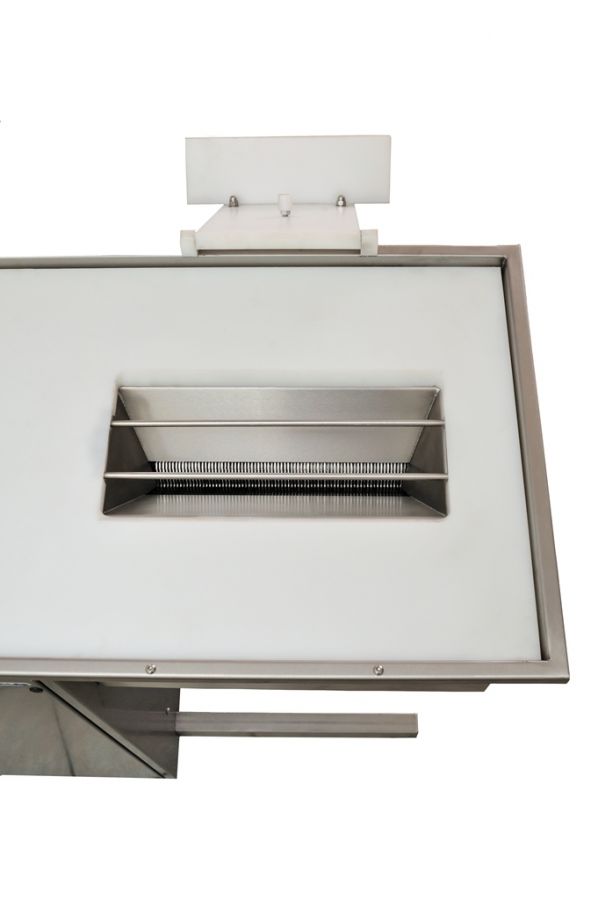 Product description
Technical data
Ask a question
Application:
The slicer is designed for slicing beef, pork and veal stomachs. The size of the sliced material has a width of 4 mm and the length of approximately 60 mm, although depending on customer preferences and technological recipe the parameters can be adjusted.

Result:
• finely cut pork, beef and veal stomachs
• adjusting the knives operation to individual customer's technological recipes
• high efficiency

Technical description

The slicer is made of stainless steel. The cutting module is made of stainless steel and polyamide gear. The upper section of the module cuts stomachs into oblong ribbons of specified width, the lower section cuts intestines to match defined length. The cutting modules, both upper and lower, rotate. The drive is transferred from the electric motor via belt and pulley drive - the clutch and two gears. Controlling the device is performed by switching the main power switch and pressing the start button. On the sides of the device there are emergency breaker switches, all movable covers are secured by limit switches, which prevent operation of the machine without covers. Machine's control system operates at a safe 24V voltage. The device is protected against power failure by means of a thermal switch.
Model
W50-C Slicer for beef and pork stomachs
Voltage
3x 400 V
Frequency
150 Hz
power
2,2 kW
Revolutions
955 obr/min
Working width of cutting
180mm lub 300mm
Wydajność/ Efficiency
500-700 kg/h
Operating elements
Knives
roller cutters
an auxiliary shaft extending
Scrapers
Dimensions height x width x depth
1005x540x1085(mm)
weight
220 kg