Universal knife sharpeners W7G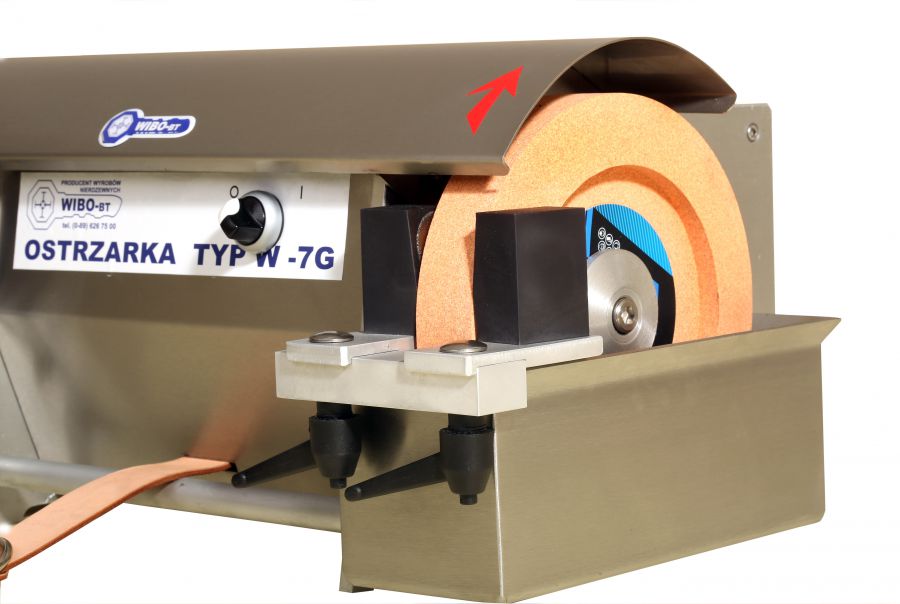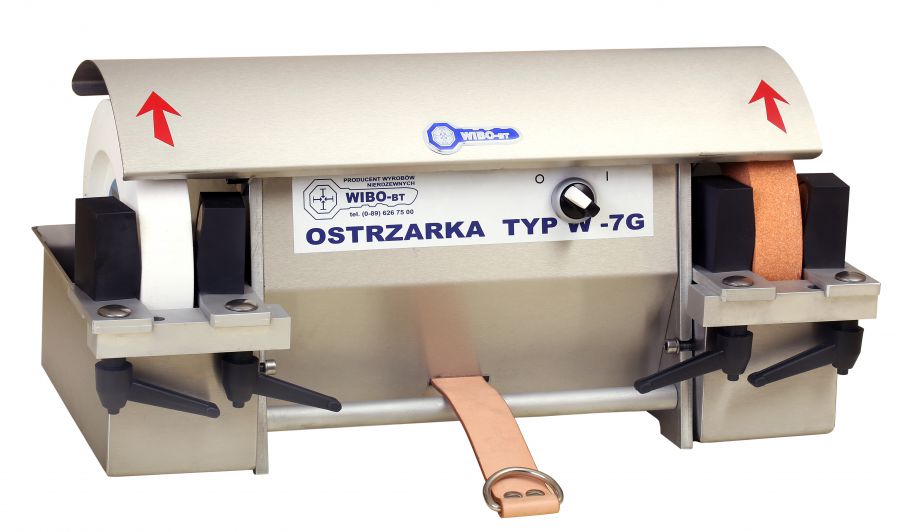 Product description
Technical data
Ask a question
Slaughter blades sharpener W7G

Application:

• Sharpening knives, filleting knives and special knives for fish processing

Result:

• Excellent knife sharpening
• Extended life of the blade

Technical description

• Universal Slaughter blades sharpener W7G provides excellent sharpening thanks to grinding wheels of different grain size for initial grinding and finishing. The wet sharpening system is used in the sharpener, preventing blades from overheating. The appropriate knife sharpening angle is achieved by magnetic guides and a leather belt is applied for finishing touch.
Model
W7-G Universal knife sharpeners
| | |
| --- | --- |
| Voltage | 230 V |
| Rated motor current | 1,2 A |
| power | 0,12 kW |
| Rotational speed of abrasive wheels | 205 obr/min |
| Rotating parts | wheels |
| Dimensions height x width x depth | 360x520x242 |
| Weight | 17 kg |