"Door in door" system with double function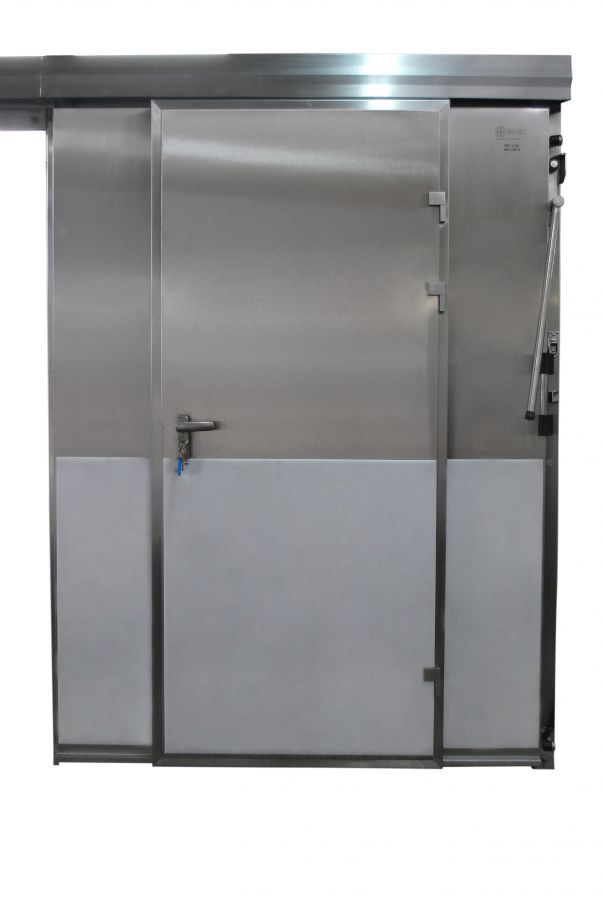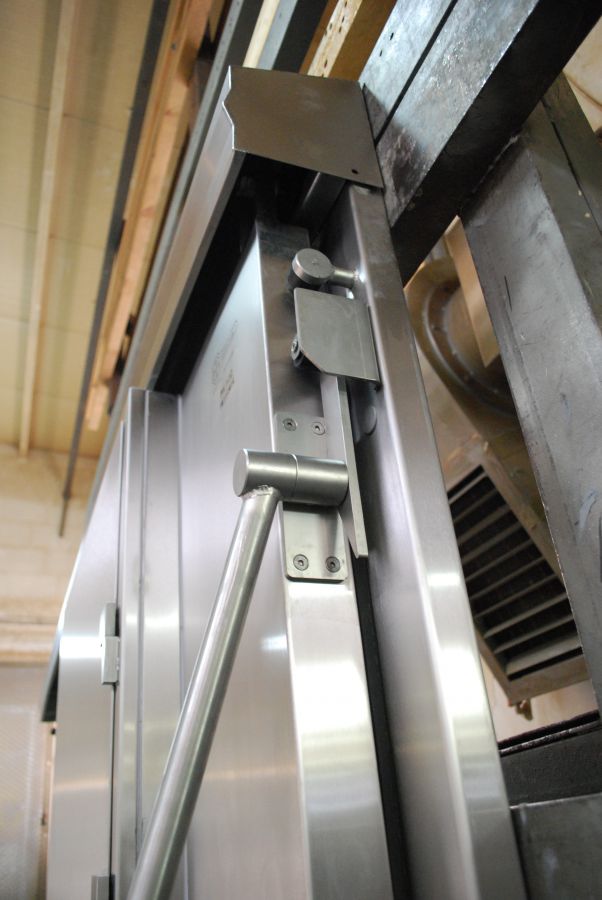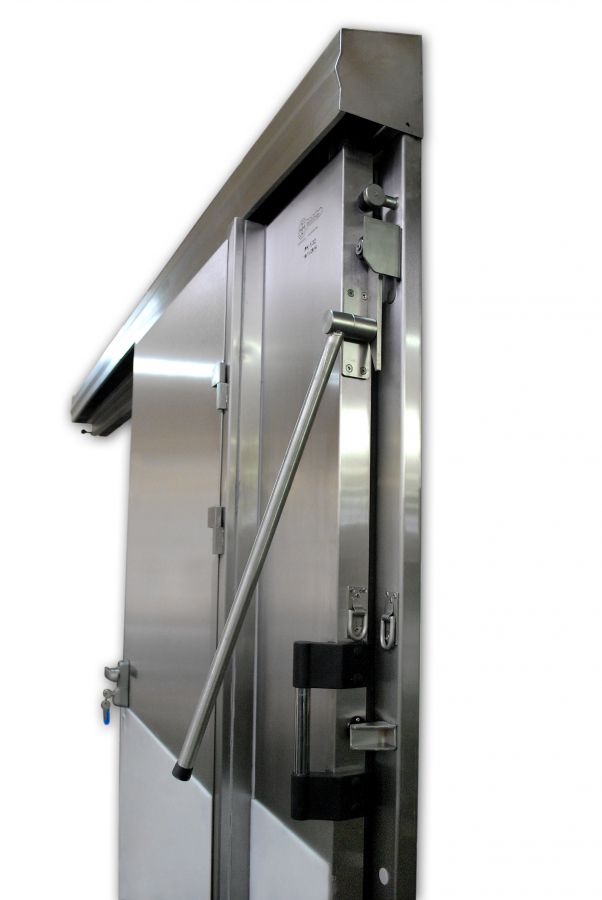 Product description
Advantages
Additional options
Ask a question
The "Door in door" system with double function means hinged door installed within sliding freezer doors.
This solution is extremely versatile and functional, due to the possibility of controlling the light passage in a wall or a panel. Then we have two options of passage - wide and narrow, which is important for the optimization of energy losses in freezers. Thanks to this solution the temperature loss is minimized, simultaneously affecting the quality of the products stored inside.
In "door in door" system it is possible to install anti-panic locks to ensure safety standards and allow for immediate evacuation.
Doors on escape routes and in emergency exits must provide an opportunity for easy and immediate opening.
Anti-panic lock used in our door ensures safety and comfort of use, it is made of 100% stainless steel which ensures the maintenance of proper hygiene.

The standard features:

• doors wings 100 mm and 30 mm thick, straight door frame 40 mm thick and angle moulded frame
• stainless steel sheet of 2B matte structure
• thermal insulation in the form of a filling of polyurethane foam with a density of approx. 50 kg/m3,
• rubber gasket, directly to the floor
• push rod
• stainless handle with trade name or stainless steel door pull + roller lock
• anti-fall mechanism
• internal stainless steel reinforcements
"The Door in door"
Divguarantees limited losses temperatures, and security and functionality
Advantages of doors:

• high-quality materials
• limited temperature loss
• strong, robust solutions effective in intense movement conditions
• anti-panic hinged doors integrated into sliding doors
• easy evacuation
• safety and functionality
steel sheet texture: brushed, circle brushed
window in various configurations
additional hardware - wall treatment
single-sided or double-sided lock with open / closed indicator PZ or anti-panic lock in different configurations