Dryer compatible with automatic shrink tank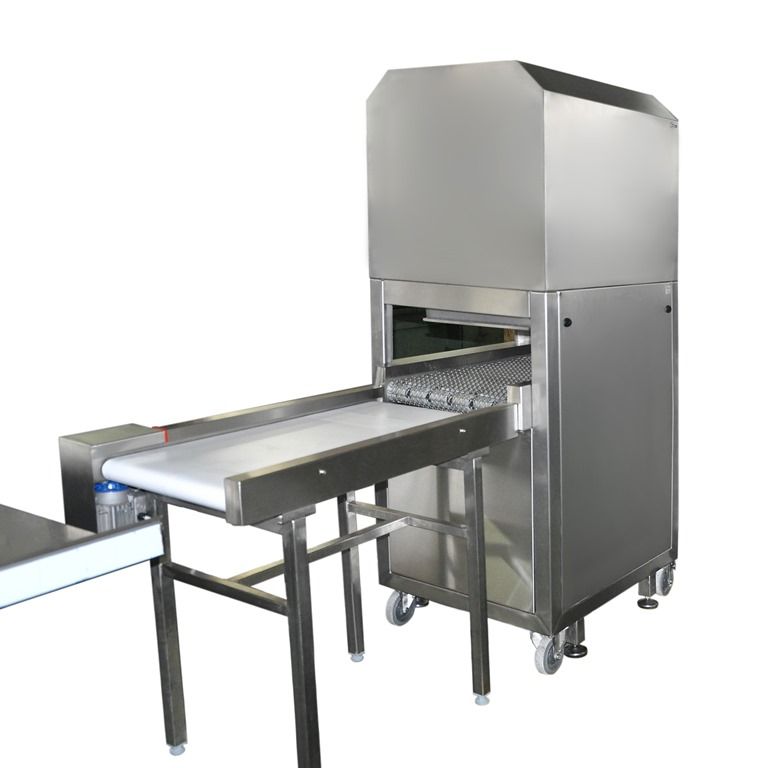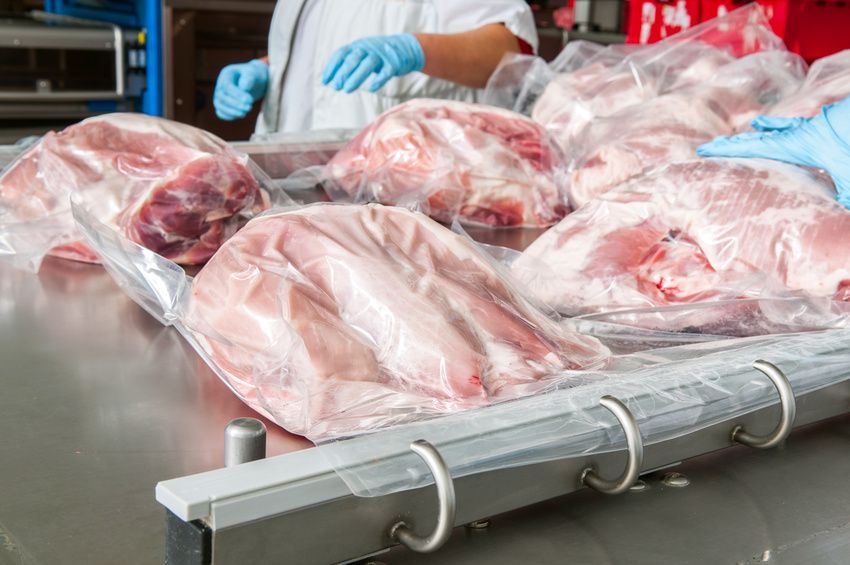 Product description
Technical data
Ask a question
W10B Dryer compatible with automatic shrink tank W8-F

Application:

Automatic dryer is an integral part of the shrink wrap packaging line. When the product is vacuum packed in shrink film and then shrink wrapped, the next step is drying of the product in order for it to be immediately labelled without breaking the packaging cycle.

Result:
• efficient drying of the product
• dried product is suitable for immediate labelling or packaging, for example into cardboard boxes
• Possibility to dry products of various volumes, enabled by vertical adjustment of drying nozzles

Technical description

Dry machine construction and its frame are made of stainless steel. Moving table is also made of stainless steel and plastic. The tape moves the product through the so-called tunnel, in order to blow water off the product. In the machine there are two blowers - top and bottom, optimizing blowing water off the product. The table is driven by a motor with a reducer. The speed of the table is smoothly adjusted using a potentiometer located on the front panel, on the inlet side of the machine. The panel also has the On/Off button and a dial for adjusting the height of nozzles located above the belt. The adjustment range is 10-200mm above the conveyor belt level. This regulation is intended to increase the effectiveness of drying. In addition, there is a power socket mounted behind the machine for the optional conveyor. The employee is protected against power failure by means of a circuit breaker.
Model
W10B Automatic dryer
| | |
| --- | --- |
| Voltage | 3x400V |
| Current | 25 A |
| Frequency | 50 Hz |
| Level of protection | IP54 |
| Dimensions height x width x depth | 1960x717x1235(mm) |
| weight | 150 kg |