Automatic feeders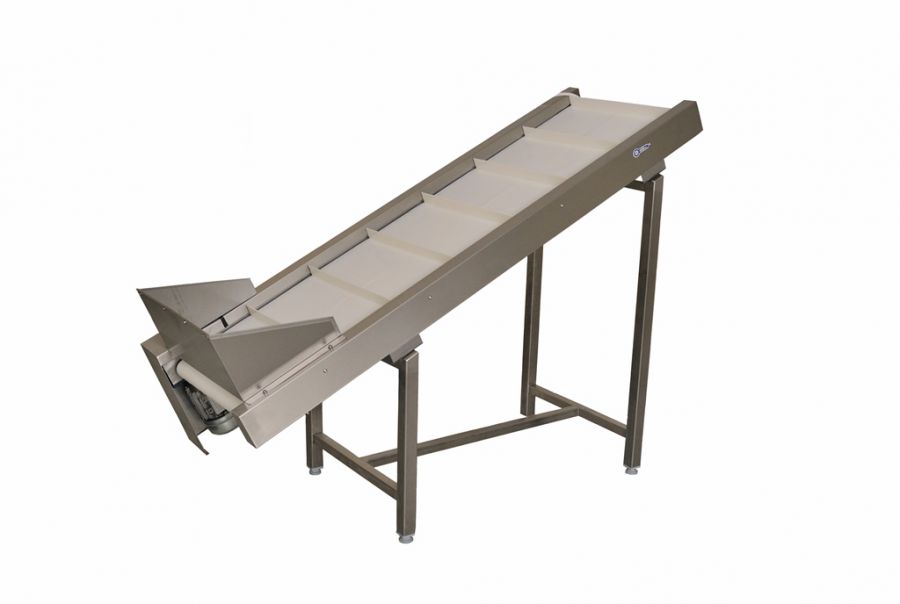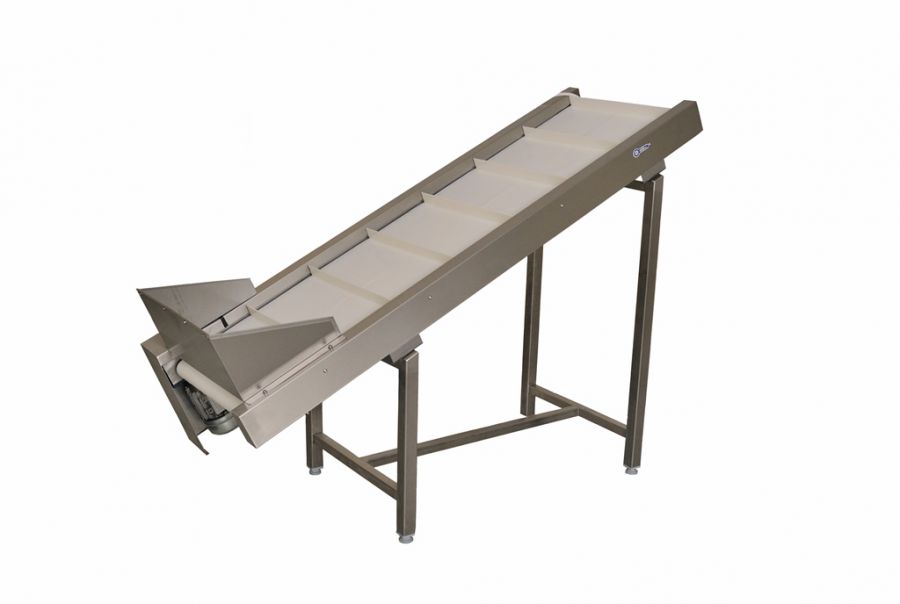 Product description
Technical data
Ask a question
Automatic feeders TP, TW

Our automatic feeders are designed to work with the automatic tank W8F, however, they can also be adapted to other devices in cooperation with packaging machines running in packaging line system and others. They can work in straight line or at an angle. The length and width of the feeder and the belt speed can be adjusted to the needs of the user - exactly according to specification.

Result:

• automatic transport of products
• efficient passage of a product through packaging line
• higher throughput of the packaging line

Technical description:

The construction of the automatic feeder is made of stainless steel, the conveyor belt is made of plastic having a thickness of 1.3 mm, resistant to temperature changes and humidity. The belt may be fitted with blades, although modular chains available on the market may be used instead.
Optical sensors mounted in feeders upon customer's request help to control the operation cycle in conjunction with other machines on the input or output. Depending on your needs, they may stop the product or change speed.
Model
TP - feeder straight

TW- feeder oblique
| | |
| --- | --- |
| Voltage | 400V |
| Rated motor current | 1,25 A |
| power | 0,18kW |
| Engine revolutions | 1350 obr/min |
| Conveyor belt | PU szer.480mm |
| Speed of conveyor belt | 14,13m/min |
| Dimensions height x width x depth | 2042x660x1046(mm) |
| weight | 69 kg |